[新加坡] 2019亞洲國際青年領袖營隊 ASIAN YOUTH LEADERS TRAVEL & LEARNING CAMP
發布日期 2018-10-18 16:01:00
ASIAN YOUTH LEADERS TRAVEL & LEARNING CAMP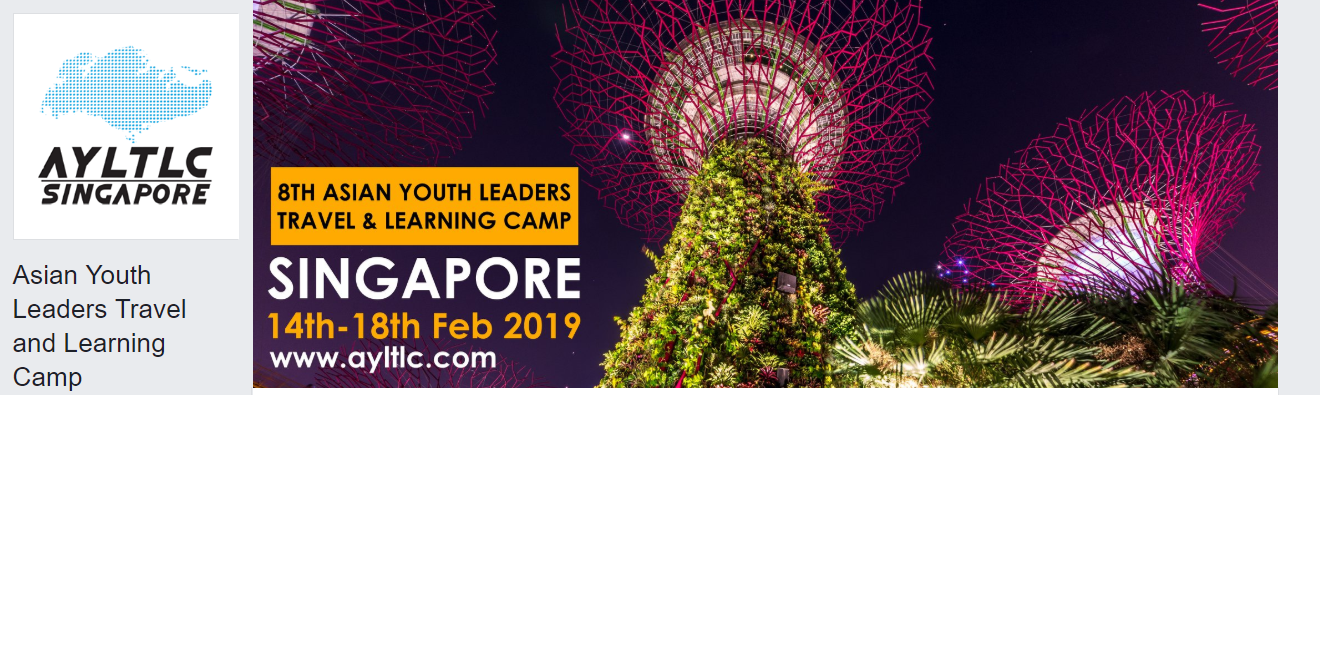 Welcome to apply for "AYLTLC 2019" hosted by The Organizing Committee of Asian Youth Leaders Travel and Learning Camp scheduled from February14-18, 2019!
Facebook: https://zh-tw.facebook.com/AYLTLC/
Information brochure is attached
Website:  www.ayltlc.com 
Qualification:Graduate student or student studied at the second year(or above) of 2-year/4-year college programs or the fifth year of 5-year junior college program, all kinds of major are acceptable.
Subsidy: Admitted  the best participant will be subsidized NT$ 10000 by OICC once having returned from the conference and submitted (1) a written report (min. 3,000 words see the attchement), (2) round-trip boarding pass (3) a proof of the airticket fee .
For inquiry, please contact Aurora Chao (ext: 2623) 或 email : 99437@mail.wzu.edu.tw